News Center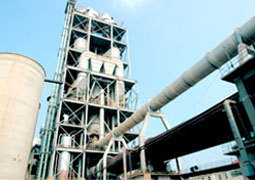 News Center
Xiao Yaqing Led a Mission to Ethiopia
Source: CNBM
Date: October 23, 2018
From October 18 to October 20, Xiao Yaqing, Director of the State-owned Assets Supervision and Administration Commission led a mission to Ethiopia, presided over the Symposium of Central Enterprises in Ethiopia, co-hosted a dialogue between Chinese and Ethiopian state-own enterprises with Dr. Mulatu Teshome Wirtu, Minister of State-owned Enterprises of Ethiopia, visited major joint projects of central enterprises in Ethipia, surveyed the Eastern Industry Zone founded by Chinese private enterprises in Ethiopia, and led an in-depth study and implementation the spirit of the speech by President Xi Jinping at the Beijing Summit of the Forum on China-Africa Cooperationwith central enterprises in Ethiopia to promote the high-quality development of central enterprises in Africa.
Entrusted by Song Zhiping, Board Chairman and Secretary of Party Committee of the China National Materials Group, Deputy Chairman and Deputy Secretary of Party Committee Liu Zhijiang joined the mission, participated in related events, attended the China-invested Enterprise Symposium and delivered a speech. He reported the seamless linkage and deep integration of China National Building Materials Group Corporation and China National Materials Group Corporation after their restructuring. The group has successfully completed the "Four Optimization Measures" regarding strategic thought, headquarters, second-tier enterprise platform and institutional system; implemented and conducted "Six Integration Initiatives" of brand culture, listed companies, cement business, international engineering, integration of industry-finance capital (IIFC) and integration of research and production; the scale advantage, market presence and innovation capacity of the group has been significantly reinforced, with impressive business synergy effect and consolidated party building which ensures the "1+1>2" effect. Liu Zhijiang also introduced the group's development of overseas business, with an emphasis on the achievements of international Engineering, Procurement & Construction, intelligent industry and joint laboratory, etc., and offered opinions and suggestions regarding issues of operating in Ethiopia.
Comrades from related offices and bureaus of the State-owned Assets Supervision and Administration Commission, several heads of central enterprises as well as related heads of the China National Materials Group participated in related activities.