News Center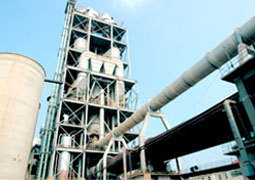 News Center
Ghanaian President Akuf-Addo Cordially Met Song Zhiping
Source: CNBM
Date: Sep. 2, 2018
September 1, 2018, on the eve of the high-level dialogue between the leaders of China and Africa and the representatives of the business and industry and the 6th China-Africa Entrepreneur Conference, Ghana's President Akuf-Addo met with the Chairman of China National Building Material Group at the Diaoyutai State Guesthouse.
President Akuf-Addo said that he was very happy to visit China and to talk to the delegation of China Building Material Group. He pointed out that "One District, One Plant" was the national economic revitalization strategy of the Ghanaian government and was of great significance in the national economic development. He recognized the contribution of CNBM to the "One District, One Plant" project, expressed satisfaction with the business development, and hoped that CNBM would increase its efforts, speed up the progress, and launch the project as early as possible. In the process, the Ghanaian government will provide CNBM with strong support.
Song Zhiping expressed gratitude to President Akuf-Addo for his time for CNBM during his visit to China and the opportunity for CNBM to participate in the economic construction of Ghana. President Akuf-Addo proposed measures such as "change, employment, prosperity, security and peace" to improve the economy of Ghana, which made the Ghana economy flourish and provided favorable conditions for CNBM to carry out in-depth work in Ghana.
Song Zhiping expounded on the development of China's building materials industry and highlighted the situation of the CNBM's building materials industrial park in Zambia. He said that Ghana was a beautiful country with important influence in Africa. CNBM attaches great importance to the business development in Ghana, and is also very willing to combine its industrial advantages to promote the construction of building materials industrial park in Ghana, for the local economic construction of Ghana. President Akuf-Addo was very pleased to hear the introduction. He believed that CNBM was a powerful company and was very optimistic about the development of CNBM in Ghana.
Chen Yongxin, general manager of CNBM International, and the Minister of Trade and Industry of Ghana, reported on the progress of the "One District, One Plant" project on behalf of both parties. CNBM International did extensive market research, and achieved positive communication with relevant government departments in Ghana. In the future, the construction of the "One District, One Plant" project will be fully promoted and the work will be implemented.